Welcome to
Psykosomatisk Institutt
Booking
Subject areas
Our subject areas
Cognitive ailments

Cognitive disorders include, for example, memory difficulties, concentration problems, difficulties with new learning, dyslexia, dyscalculia, executive difficulties (ie difficulties with cognitive self-regulation and ability to cognitively apply themselves, as well as ability to relate information from surroundings). Cognitive disorders are mapped through neuropsychological testing. Such testing can reveal both strengths and weaknesses of a person's cognitive functioning. Such a mapping is often important, both when considering treatment strategies for various mental disorders, when considering an ability to work or possibly assessing the occurrence of occupational disability.
Psychosomatics

Psychosomatic disorders mostly include conditions with various bodily ailments and pains, but without reliable biological findings that can explain the whole disease picture. Examples can be: * Musculoskeletal disorders * Chest pain * Stomach / intestinal disorders * Headache * Abdominal pain The treatment prognosis for such conditions is significantly improved by a psychosomatic examination. We obtain a clarification in questions about diagnosis and any measures in relation to both treatment and the social security system.
Neuropsychology

Neuropsychology deals with connections between the brain and behavior. Behavior is used here as a term that covers human behavior both on the inner and outer plane, that is, both how we think and how we behave. Neuropsychology includes knowledge about the effect of brain injuries and diseases on behavior, and also knowledge about which parts of our brain are particularly active during completely normal behavior. This knowledge forms the basis for studies of people who seek help for difficulties they struggle with, where it is assumed that the cause can not only be explained on the basis of environmental or emotional conditions. We offer neuropsychological examination / diagnostics as well as advice in relation to neuropsychological issues.
Mental Health

The institute offers assessment and treatment of mental disorders such as, depression, anxiety, obsessive-compulsive disorder, crisis, burnout, stress and work-related difficulties.
Family therapy

The institute offers conversations about conflicts in relationships, division of labor at home, marital breakdown, stepfamilies and cooperation around children. The institute also offers children's talks.
Investigation
Investigation
Investigation is done through interview and interview, testing, obtaining comparator information and collaboration with a doctor. Investigation and diagnosis is the foundation for further therapeutic work for choosing the most effective treatment for the difficulties.
Testing
Testing
Testing is done with questionnaire tests, data tests, assessment batteries with a combination of practical exercises. The institute also offers data testing for assessment of driver's license skills. Tests and scoring systems used at the Institute are scientifically recognized.
Therapy and counseling
Therapy and counseling
Therapy and counseling take place through conversation individually or in groups. Therapy goals are agreed between client and therapist. Common goals are central to the success of the therapy and the client's improvement. The choice of therapeutic techniques and methods is made on the basis of scientific knowledge.
Hypnosis and EMDR
Hypnosis and EMDR
Hypnosis and EMDR: Within trauma treatment, various forms of hypnosis treatment are run as well as newer methods for trauma treatment such as sensorimotor psychotherapy.
Practical training
Practical training
Practical training can be part of therapeutic methods for given disorders or problems such as. anxiety, coercion, addiction, anger management, communication and sexual difficulties.
Course
Course
Courses, seminars and teaching are designed according to need and agreement with stakeholders.
Expertise work
Expertise work
Expertise work is carried out on behalf of e.g. the district court, county council, child welfare service, NAV and insurance company.
Guidance
Guidance
Guidance is made by agreement with other professionals, work environment or groups.
Leietakere, frittstående/ eksterne samarbeidspartnere
We also have external collaboration with other therapists, who have both with and without a reimbursement agreement. We also have Trape's chiropractor clinic here.
The Institute of Psychosomatics is a private institute founded by psychologist Erik W?rnes and psychiatrist ?yvind Nordstrand.
Our colleague ?yvind Nordstrand died in July 2008, after a short illness. We honors his memory by continuing to focus on the patient and continuing his sincere desire to help patients with psychosomatic disorders.
The institute of Psychosomatics is a health service at specialist level that offers assessment and treatment of psychosomatic conditions and pain conditions. The department has specialist expertise in neuropsychology and common mental health problems.
We also have external collaboration with other therapists, who have both with and without a reimbursement agreement. We also have Trape's chiropractor clinic here.
Reference:
For an appointment with psychologist Erik W?rnes, the GP, NAV, Hospital must send a referral directly to the Institute. The patient will be sent information by post when the referral has been received and assessed.
Erik W?rnes has a reimbursement agreement that provides a deductible advantage.
Payment:
Can be made via bank terminal or giro
Prices:
Deductible: NOK 375.00
Neuropsychological examination: NOK 750.00
Cancellation can be made free of charge up to 24 hours before the appointment and 1 week for a neuropsychological examination. Cancellations later than this will be invoiced at current rates.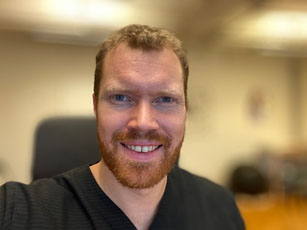 Einar Lia
Kiropraktor MNKF
Tlf.: 450 49 450
See webpage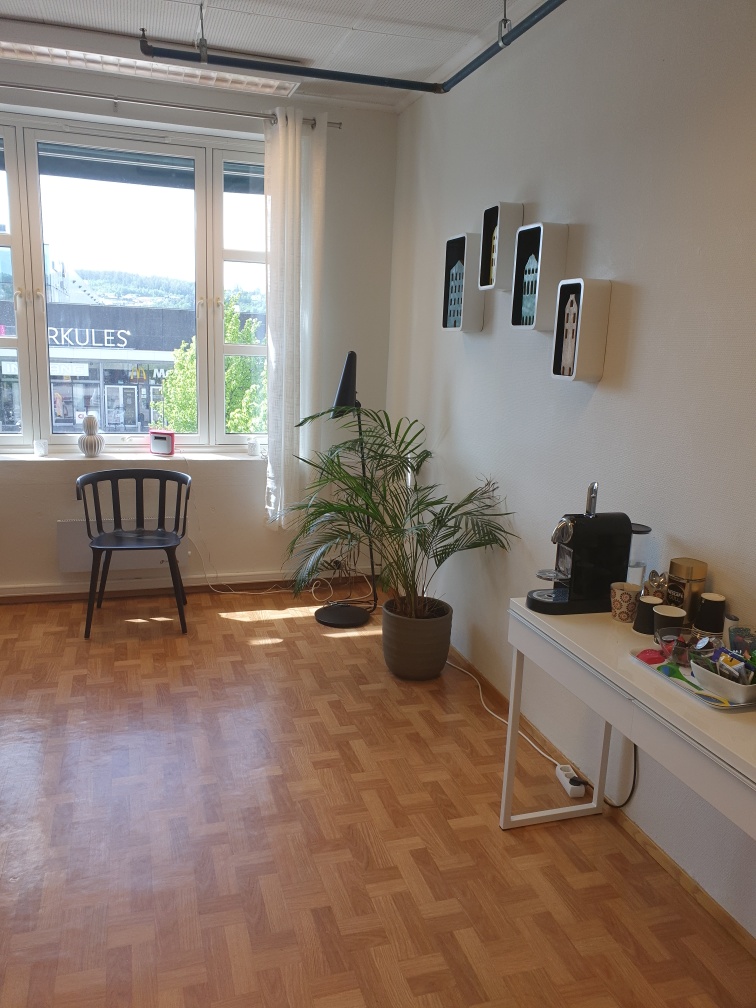 Trine E. B. Lona
Psykologspesialist
Tlf.: 959 36 996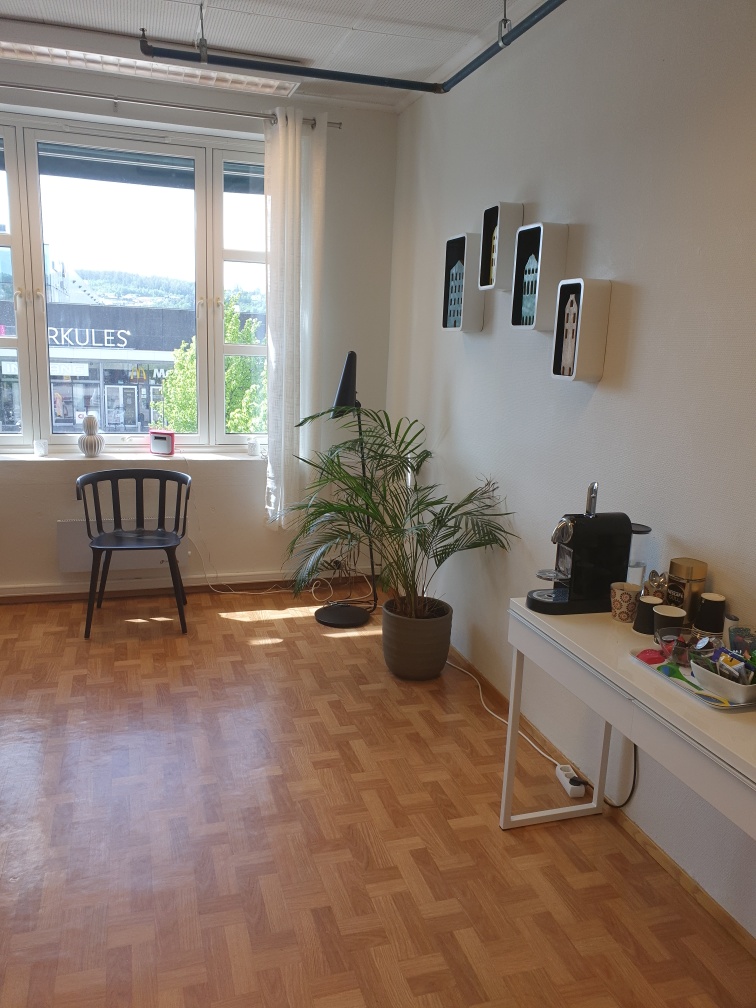 Olav Gjernes
Psykiater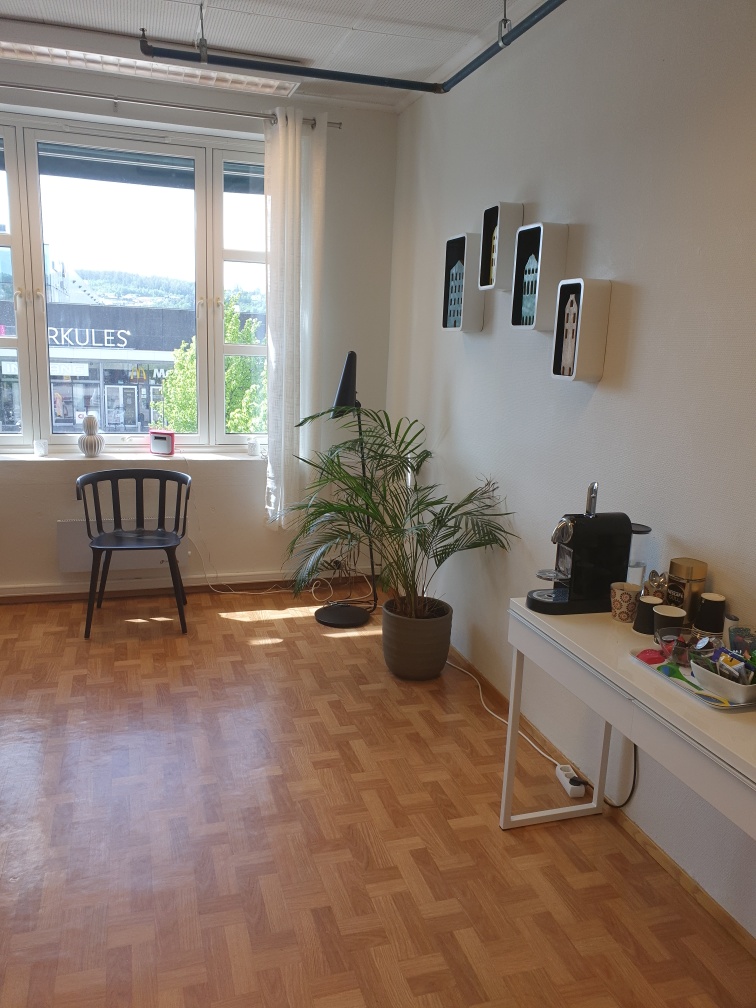 Erik Wærnes
Spesialist i klinisk voksenpsykologi og nevropsykologi.
Tlf.: 35 12 26 40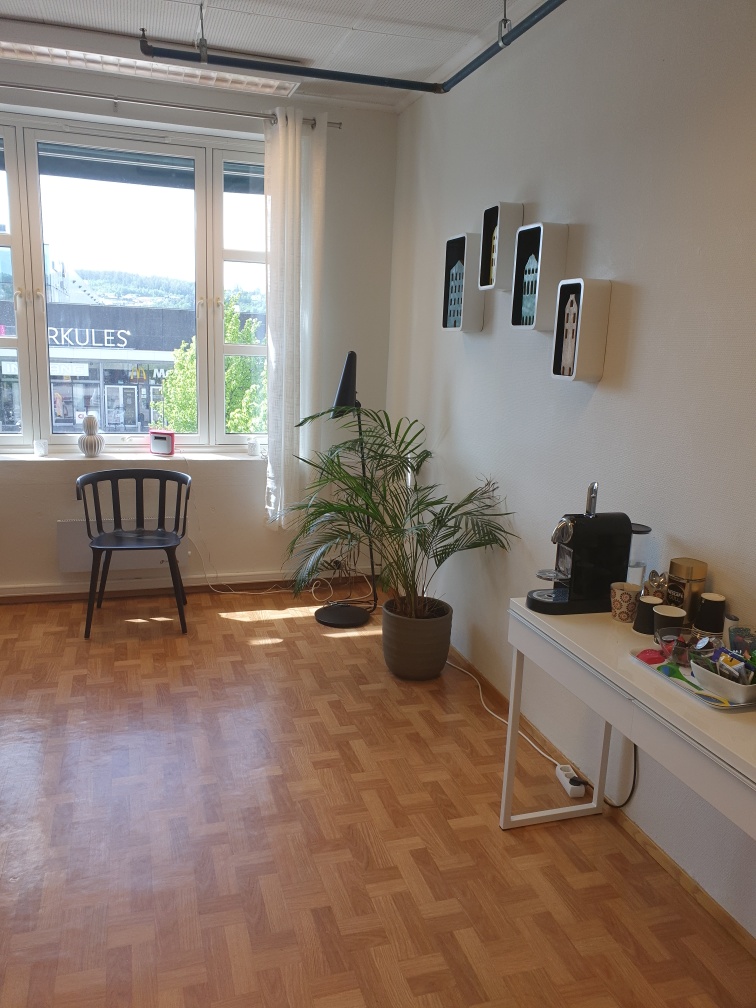 Tina Hill Buer
Kontorleder
Tlf.: 35 12 26 40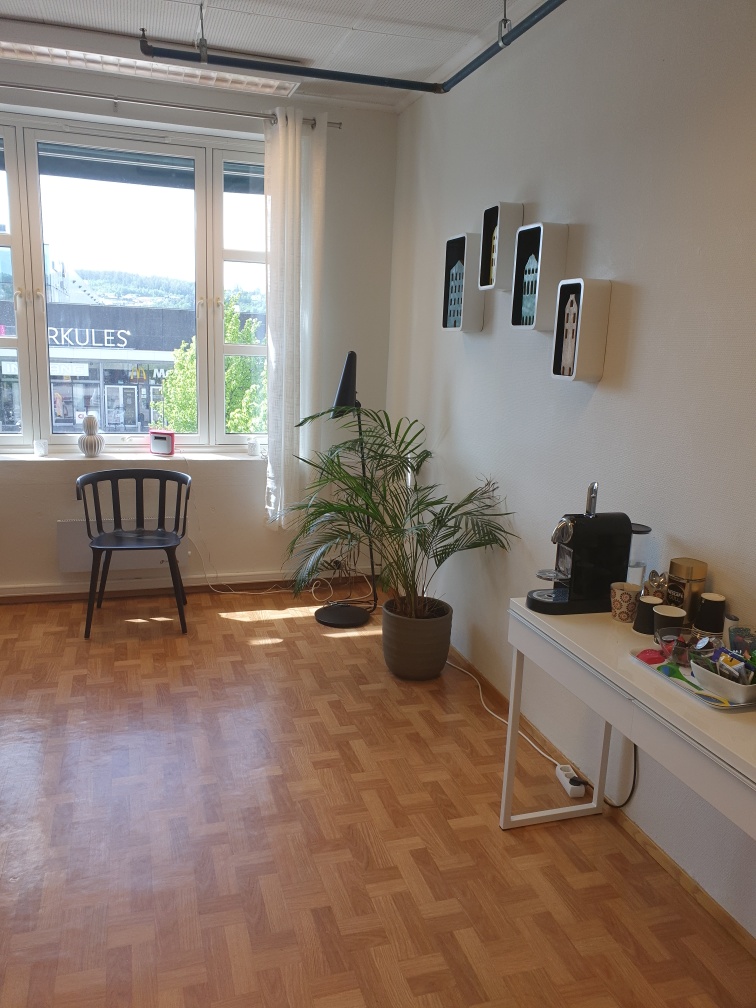 Anette Rolff
Testtekniker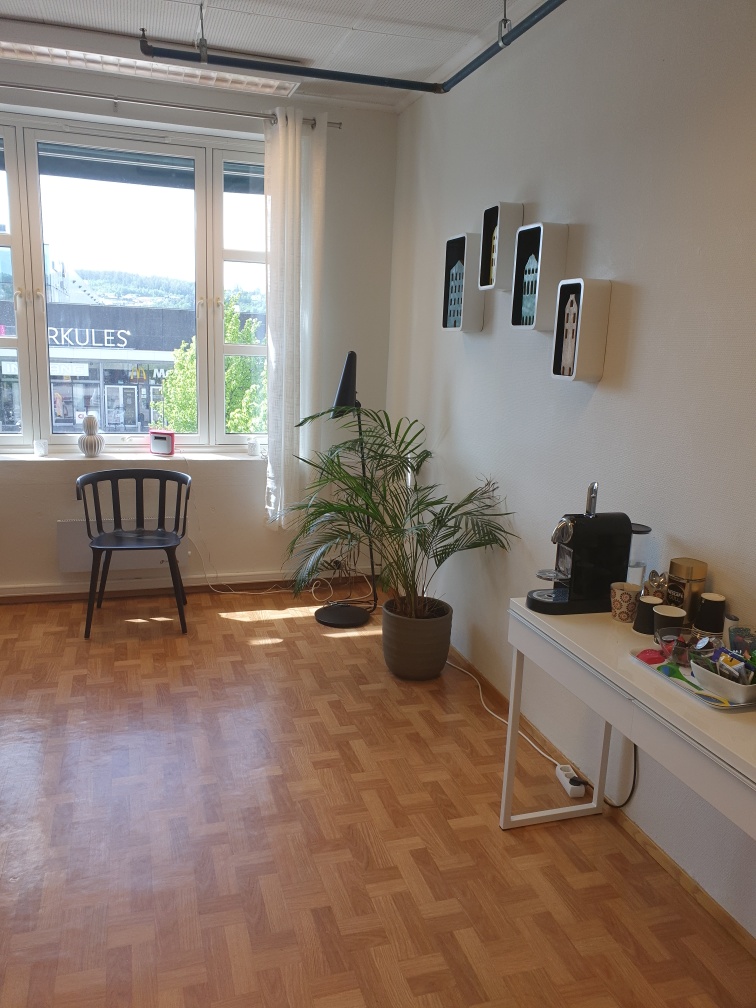 Eldar Hansen
Testtekniker
Contact
Get in touch with us